In 2017 The Canadian Red Cross Society and Regional Municipality of Wood Buffalo (RMWB) created a partnership with ICMCA to help SME's in the Wood Buffalo region recover from the wildfires that destroyed several areas of Fort McMurray and surrounding area.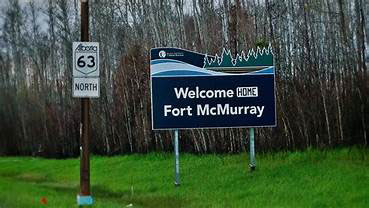 The Wood Buffalo Coaching Program was started by Pierre Cormier in response to accelerating business recovery after the "Beast" forest fire that devastated many parts of the city. Pierre designed a ran a pilot program involving 10 companies and approximately 5 CMC coaches over a period of 18 months. The project's success was recognized internationally through winning CMC's Constantinous award in 2019. Funding for the project came from the Canadian Red Cross via the Regional Municipality of Wood Buffalo. Individual SME's had to initiate the request for program participation through RMWB, who then advised the ICMCA team of new participating organizations.
The pilot was expanded in August 2018 and ran until July 2020. It involved 32 company projects local to Fort McMurry. Alberta CMC's involved:
Program adminstrators: (3) Pierre Cormier, Coralie Banks, Patrick Binns
Match makers: (3) Tiz Benvenuto, Jeff Griffith, Keleigh Cormier
Coaches: (12) Pauline Patenaude, Jane Grant, Coralie Banks, Ann McTaggart, Adrian Sakundiak, Julianne McKinnon, Maurice Enabu, Stefan Bucataru, Calvin Hughes, Ivor Bernatsky, Danielle Doll, and Maggie Chen.
Total project revenue was approximately $66k
The program has ended
ICMCA will continue look for future opportunities to work with municipalities, economic development agencies and provincial or federal government departments to help organizations in our Alberta communities to more effectively start-up, grow and advance.