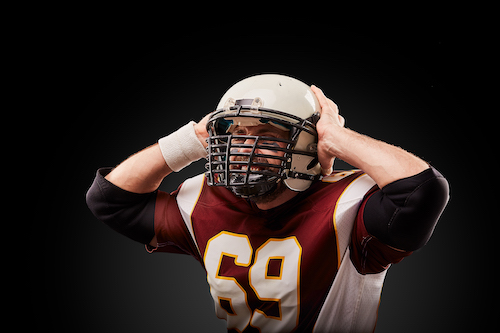 By: Tim Kist FCMC
Hi, my name is Tim. And I am a Pittsburgh Steelers fan.
I have been a Steelers fan since the early 1970's when the NFL became available in Canada. I played linebacker and emulated Jack Ham, one of the Pittsburgh greats. They had an identity, they didn't talk trash, or try and give the opposition any "bulletin board incentive" before a critical game. I have lots of memorabilia to remind me of the glory years of the 70's and 80's.
Fast forward to a few of years back. The Steelers stumbled through a couple of mediocre seasons. Injuries and a couple of whiny players fractured the team and the results bore out the truth of the situation. The Steelers were no longer "The Steel Curtain," home of "The Terrible Towels," or anything else that might strike fear into an opponent.
They became, like so many sports organizations, a collective of individuals, NOT a team.
So, what do they need to do? For starters, like any organization, they need to determine what their on field identity will be. This is the vision and core values of what they want to be known for. For non-sports fans, allow me to elaborate on three critical points from a business perspective:
The vision and mission of the organization must be very clear and known by everyone. The expectations and requirements to work within the organization, as a player or off field personnel, must be absolutely rock solid and something that everyone is supportive of.
A strategy must also be clear for each aspect of the game. The strategy is based on either solving a problem related to existing play calling and schemes, or taking advantage of an opportunity based on certain skill sets of players. The offense, defense, and special teams must have a clearly defined approach to their responsibilities and the players must be currently on the roster or there is a focus to obtain them through trade, free agency, or in the upcoming player draft. This means that if a specific type of play calling is going to be in place, the plays and players must be coordinated to deliver. In a business setting, this is akin to wanting to grow through an outbound sales team but not having a structure, approach, or the right sales people in the company to perform successful outbound sales.
The execution and monitoring of the strategy must occur. Too many teams misinterpret the concept of their focus being something they stay with, no matter what the outcome, compared to the need to adapt if the focus is not working. I do NOT advocate for changing for the sake of changing. Many times, early actions need some ongoing trial or some minor adjustment to achieve the success that this focused strategy should deliver. Do not give up on your strategy too soon. While you watch the reactions of your competition ensure you gather the right feedback to determine if an adjustment is required.
If you watched any of the NFL semi-final and conference final games, you could see where these points were applied by the winners. They all had an established identity and they stayed with it throughout the game. Every player that came in for an injured player knew what the role and expectation was. And innovative coaches looked for mismatches during the game that they could exploit at critical times.
The Super Bowl should be a terrific football game. I do not have a favorite. I want to see good football and great coaching. Every play provides an opportunity for a player to do something memorable. And a great coach will build off these strengths.
This is just what top notch CEOs and their committed employees do every day as they provide value for their customers.
Take a step back and watch a successful company and I know you will see these traits shine through. And that is the explanation for their success.
If you are not in the winner's circle, perhaps it is time to learn from your past and make the changes for a better future.
To your success!
--
About the Author
Tim Kist is a Certified Management Consultant (CMC), whose certification was obtained through a combination of experience, examination and continuous professional development. With over 20 years of senior industry management, combined with nearly 8 years in management consulting with national firms, Tim brings together extensive experience, objectivity, and front line leadership. As a national athlete and current university football coach, Tim lives and understands the evaluation, preparation and game planning required for successful high level individual and team performance. He has successfully brought this coaching approach to his work teams throughout his leadership career. Read More
--
A version of this post was first published here.