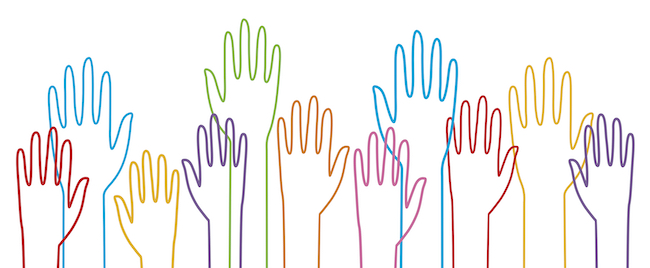 A CMC-Canada Special Interest Community of Practice
By: Glynis Middleton
Did you know that for the last fifteen years that the World Economic Forum has ranked 150 countries on the Global Gender Gap Index (GGGI)?
Did you know that for those fifteen years that Canada has ranked in the top 30 countries for Gender Parity?
Now, did you know that IF we keep up with our current practices, Canada might get to gender parity in about 150 years?
I don't know about you but I can't wait that long.
Gender Parity, what does that mean?
Gender Parity is a statistical measure used to compare a particular indicator among women to the same indicator among men (Swanson). The Global Gender Gap Index (GGGI) is a statistical measure created and researched annually by the World Economic Forum.
Ideally, gender parity would be achieved when all can expect equivalent access to higher education, positive health outcomes, political office, and higher incomes. Currently, around the world, there is a body of knowledge that documents that men have the greater access to higher education, positive health outcomes, political office, and higher incomes. That has been the case in spite of the advances of women's suffrage in the late 1800s through to the mid 1900s, the women's movement of the 1960 and 70s, and the neo-feminist movements of the 1990s.
What is becoming clear in the wake of the 2020 COVID-19 pandemic is that gender parity advances have been quickly eroded as women and other minority populations are unequally affected by the global job losses, increased isolation, increased illness and death brought on by this pandemic.
Why is Gender Parity Important?
Research has proven time and again that societies that demonstrate greater gender parity, thrive and are more sustainable over the long term. For example, McKinsey & Company found among many other ideas (Krishnan), two key economic predictors:
Tackling the global gender gap will boost global GDP by as much as $12 trillion (US) a year. That's about the same as the GDP of the United States and China combined.
Companies that are gender and ethnically diverse outperform their peers by as much as 37% higher profitability.
In 2015, the United Nations adopted seventeen integrated Sustainable Development Goals (SDGs), also known as the Global Goals. These SDGs recognize that action in one area will affect outcomes in others and that gender equality is one of the keys to sustainable environmental as well as economic and social development.
The 2014 Columbia University Press text, Sex and World Peace concluded: "Gender equality is the number one predictor of peace – more so than a state's wealth, level of democracy, or religious identity." (Hudson)
From these vantage points, it is clear that Gender Parity is important because it makes economic, environmental, and social sense.
What Can We Do?
As a CMC, based in western Canada, I'm leading a multi-year, intergenerational initiative. This change management application will seek to move the needle on gender parity in Canada. Our MISSION is:
To provide CMC-Canada's membership the opportunity to increase the profession's public profile and to lever change management expertise by leading and advancing Canadian society into a world leadership position in the area of gender equity as measured by the World Economic Forum's Annual Global Gender Gap Index.
The GOAL is to move Canada from 19th in the world to within the top 10 by 2030.
If you want to be part of the change you want to see in the world, come on this journey by contacting me through CMC-Canada's member exclusive Special Interest Community of Practice and joining our next round table discussion on Wednesday, June 16th (details coming soon).
We will dig a little deeper into some of the questions at our Wednesday, May 12th, Women in Consulting Panel Discussion (don't forget to register!)
We are also looking to collaborate and identify leaders who will put their shoulder to the wheel. Let's team up!
--
About the Author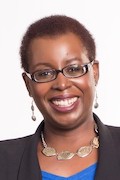 Glynis Middleton, MBA, CMC is a consulting professional who specializes in strategy, finance, business planning, and business process improvement. Her dynamic business career started in banking and transitioned into consulting for private and public enterprises. Glynis has influenced billions of dollars through development funding, economic impact analysis, and planning in a wide variety of sectors including arts and culture, commercial and institutional construction, health, municipal planning, not-for-profit and for-benefit, oil and gas, retail, and urban development. She is a respected leader and mentor. Glynis has a passion for social justice and is seeking change for the better.