By: F. Georges Sayegh, A.S.D., C. ADM., FCMC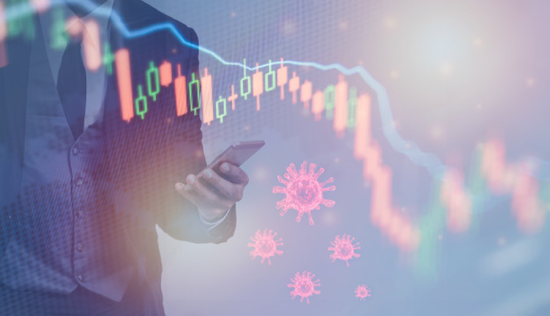 *Please note that the views expressed in this article are solely of the author and not CMC-Canada.
Fostering the spirit of entrepreneurship and the growth of small and medium-sized enterprises ("SMEs") is a key ingredient in any development strategy, whether in developed or emerging countries.
The repercussions of the COVID-19 crisis in the SME sector further highlight the crucial role of small and medium-sized enterprises in creating and preserving jobs.
To help gain a better understanding of the impact of COVID-19, I examined how the pandemic has impacted SMEs, financial institutions, landlords, commercial lessors, suppliers, customers, franchisees and franchisors.
I've included my analysis below. Additionally, in order to lighten the content of the text, I've listed my observations without necessarily elaborating on them, while still covering the factors which are currently unfolding as well as those which will come about in the future.
As of May 21, 2020, there had been over 81,000 confirmed coronavirus cases and 6,152 deaths from the disease in Canada compared to 44,090 in World War II;
Drop in GDP of 6-9% over the next 3 to 9 months;
Increase in the unemployment rate due to businesses closing as well as consumer uncertainty from lack of confidence in the economy;
Increase in the number of traditional businesses closing, regardless of their size (small, medium or large);
Decrease in interest rates at both the central bank as well as the chartered banks, thus helping both governments and business owners cope with debt;
Increase in the number of tenants who were not able to pay their residential rent;
Increase in the number of business owners who have not paid their rent and who are not eligible for government assistance by default because of agreements with their landlord to benefit from government assistance;
Increase in the delinquency rate of credit card holders, vehicle rentals, term loans and mortgages;
Premature opening of shops could send the country into confinement once again.
Medium term
Decrease in the presence of students in class, reducing the number of bus drivers and teachers in class, thus leading to a loss of fuel consumption and school bus repairs;
Decrease in the number of people using transport services due to fear of contamination, whether buses, metros, taxis, trains, planes or other;
Decrease in the rate of tourism because vacationers fear contamination by Covid-19 if they travel by plane or cruise ship;
Decrease in the number of customers in shops and restaurants caused by the phenomenon of social distancing which will push several businesses and restaurants to close their doors;
Decrease in group events such as sporting events, festivals, musical concerts, conferences and congresses to name a few, the population being afraid of being contaminated;
Decrease in the employment rate unlike the period before Covid-19 which then presented a blatant need for manpower;
Increase in the birth rate to a high not seen in industrialized countries for the last fifty years;
Increase in the divorce rate to a high never seen in the last fifty years;
Increase in the bankruptcy rate which will surpass the crises of the 1980s, 1990s and 2007-2008;
Increase in fraud committed against the elderly and other vulnerable persons, perpetrated by individuals claiming to act on behalf of government agencies, social assistance, financial institutions and / or suppliers wishing to deliver goods to them;
Increased rate of breaking and entering into second homes due to lack of presence and supervision by their owners;
Increase in the rate of theft by employees and shoplifting by customers which will exceed the average rate compiled from the 1980s to date;
Increase in the rate of fraud on the part of malicious business owners in order to benefit from various government assistance programs;
Increase in insurance premiums covering primary and secondary residences and businesses;
Increase in the use of computer equipment, accessories and electronic devices due to increased demand by:

schools (primary, secondary, college and university);
consumers (placing orders and carrying out online banking transactions);
staff (wishing to work remotely) and
new entrepreneurs (wishing to start a business from home);

Increased need for internet use, whether for purchases made on the web, education, etc. which will require internet providers to increase the capacity of services to better serve customers and their needs;
Increase in online sales to avoid walking around shops and bumping into customers who do not respect social distancing directives;
Increase in the rate of home delivery of goods and cooked meals;
Increase in the closure of medium-sized networks and flagship stores (Anchors) which will affect customer traffic in shopping centers and which will have the impact of closing small stores and small franchise chains;
An increase in the shortage of food products due to a shortage of labor abroad to plant and harvest cheaply;
Increase in over-the-counter pharmaceutical products such as vitamins and immune stimulants;
Increased use of sanitary products, disinfectants, masks, glasses, visors and caps which will now be part of daily practice;
Increase in class actions filed by employees against their employers and by franchisees against their franchisors for not having provided necessary tools or training;
Increased stress for teachers in adapting their online courses to the new needs of schoolchildren;
Increased rate of obesity and overconsumption of alcoholic beverages caused by confinement, loneliness and loss of employment;
Overconsumption of electricity and gas caused by confinement;
Increase in online dating site use and purchase of intimate accessories;
Substantial debt restructuring for both franchisees and franchisors.
The norm
At the entrance to the place of business:
Clients stand in line before entering an establishment;
A limited number of clients are admitted into establishments;
Each client must have a shopping cart that has been disinfected by an entry clerk to ensure that it is not carrying bacteria;
A hand washing station is available to limit contamination from the deadly virus;
A large majority of establishments require customers to wear a mask and gloves, others provide them;
A large majority of establishments prohibit customers from touching fruit, vegetables and consumable products with their bare hands;
Pictograms are installed on the floor to direct customers to move in one direction in stores;
Pictograms are installed in the aisles to prohibit passing and guide customers to a proceed in a specific direction;
Circles installed on the ground to ensure that customers respect social distancing.
At the cash register:
Plexiglass separators in front of each cashier to ensure that there is no physical contact between the customer and the cashier;
Electronic payment terminals are covered with plastic and are often disinfected after customer use; counters are disinfected after customer use.
Opportunities
Home services, including:
Monitoring services for people in distress (heart attack, diabetic attack, seizure, epilepsy);
Home services to seniors since they will be afraid to live in homes for the elderly;
Home haircut services since salons can only accommodate a very limited number of people at a time;
Pet sitting services and training; Pet food delivery services;
Remedial and distance learning courses for children; Distance fitness and fitness classes (without equipment); Renovation and restoration services for residences and businesses; Services for putting together gifts for newborns and newlyweds to be delivered to their homes; Sales and installation services for solar panels or generators in the event of an electrical failure; Training services offered to businesses; Tailor-made training and coaching services; Didactic courses on the topic of digital learning material, digital content production, and digital information management;
Digital learning courses using videos to teach digital subjects;
Other opportunities, including:
New materials, accessories and equipment to be used by municipalities to create new infrastructure for new green spaces in the heart of urban centers as well as an increase in smoother traffic for public transportation, bicycle paths, etc.;
Masks, gloves, glasses, visors, caps, antiseptic and disinfectant products will be necessary to meet the high demand in daily life;
Pictograms and posters that will be used outside and inside institutions, organizations, shopping centers, supermarkets and shops to ensure social distancing of two meters or 6.56 feet between customers;
Shopping trolleys will be manufactured ensuring that social distancing is respected; Expanded video services in funeral homes to provide customers with a remote service rather than attending in person;
New information technology companies or their mergers offering franchisors innovative methods of managing customers, inventories, artificial intelligence and others;
New construction companies helping franchisors reduce the cost of building new establishments or adapting their concept to the current context;
The strategic alliance of large companies such as Apple and Google creating for franchisors new information technologies with databases adapted to modern realities;
Training and coaching services providing franchisors with distance training for their franchisees;
New companies providing cleaning and disinfection of transport vehicles;
Home delivery services of goods and food; Increased online purchases and sales of individual sports equipment;
Increased use of online dating sites and online shopping for intimate accessories;
Ability to purchase and sell at a reduced price those franchise networks suffering from cash shortages.
All these elements and so many others are pushing and will push franchisors and affiliated businesses (along with their franchisees, lessors, suppliers, franchise advisors, marketing specialists, information technology experts and lawyers) to look into new strategies to help merchants and franchise networks cope with new challenges.
Franchisors must adapt and move up a gear to ensure a value position focused on the franchisee. The role of franchisors will be to advise and act rather than using the same traditional methods they have for the past 60 years.
The seismic event created by the COVID-19 crisis caused this long-awaited change. Most agree that too many franchisors in the past were looking to sell and not grant franchises by concentrating on covering their territory as quickly as possible regardless of the value added to their franchisee. The proof is that this crisis will demonstrate that several franchisors and their franchise networks will disappear and only the franchisors who wish to carry on will be the ones who will focus on:
Understanding the market by constantly creating products that consumers are looking for, the goal being ultimately to increase the revenues and profits of their franchisees;
Marketing a successful concept by keeping up to date with new trends and offering the consumer products and services he is looking for;
Creating value by offering a concept that evokes an attractive image for consumers, which makes them want to shop, eat or be served at one of their establishments. He must offer his customers' customers not only what the concept offers in terms of goods, food or service, but also offer the social experience (customer access service) that his latest customers are looking for, in terms of medium or other. In doing so, it creates added value that ensures the value of its brand;
Building an economic model around its concept creating a better return on the investment of its franchisee;
Market study and analysis which must be carried out in detail so as to highlight the sensitivity of the market and its trends with regard to the economy, its variables and the specificity of the industry the business operates;
Testing, refining and successfully exploiting its products and services in order to ensure constant profitability for the franchisee;
Sustained and sufficient capitalization of equity so as to support franchise network survival programs; Constant supply of normal goods and particular attention to the goods and the necessary supply thus ensuring the fluid operation of the network's establishments, all while ensuring that the supply conditions provide a favorable return to the franchisees;
Methodical and well-planned training programs with a good cost-benefit ratio must be implemented for the staff of the franchisor and franchisees. A common strategy must be integrated so that this training takes place both by video conferencing and at the franchisor's head office to ensure social distancing and a reduced number of franchisees gathering at the same time.
A team of experienced managers (as well as qualified consultants) who understand both the specifics of the industry in which the company operates and the commercial aspects of the franchise;
Intensive and continuous assistance to provide the franchisee with complete assistance so that the franchisee receives the support he needs during this critical period of this exceptional situation which will be the norm in the coming years.
In conclusion, business leaders will have to diagnose and reassess their business model by identifying the opportunities and threats that will either ensure their survival or guarantee the disappearance of their network. Only those who gain access to the close partnership models between franchisees, lessors, suppliers, customers and franchisors will get through this difficult period.
--
About the Author
F. Georges Sayegh, A.S.D., C. ADM., FCMC of Quebec and Ontario, is a franchise and technology transfer consultant and author of 18 books on franchising and associated businesses.
Reach him here: gsayegh@gsayegh.com