By: Sharon A.M MacLean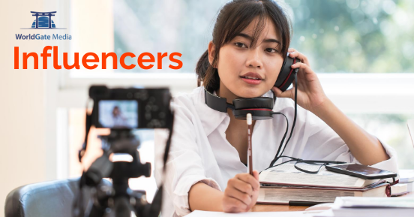 Part 2 in a Series of 4 (read Part 1 here)
In the age of pandemics, we're seeing an upsurge of influencers, virtual conferences, and gamification.
These three marketing methods are gaining traction in support of a business strategy to attract an audience to your mission.
--
What is it: Individuals who have a dedicated social following and are viewed as experts within their niche.
Who Wants Influencers: Brands that want to 1) elevate awareness and 2) increase sales.
MediaKix estimates the industry will be worth between $5-10 billion in 2020. Also:
Brands are investing in longer-term influencer partnerships;

Content quality and brand safety is being prioritized;

Pricing varies substantially depending on the experience of the influencer and the quality of their followers.
Here are current pricing tiers and sample pricing per post:
Nano: Less than 10K followers (Growing tier): Up to $500

Micro: 10K to 50K followers: $200 to $4,000

Mid: 50K to 500K followers: $2,000 to $10,000

Macro: 500K to 1 Million followers: $5,000 to $25,000

Mega: 1 Million+ followers: $10,000 to $150,000

Celebrity: Several Million followers: $20,000 to $500,000
Influencer Marketing: Noteworthy
Know your objective: Are you looking to get more brand exposure, elevate your internal thought leaders or generate leads;

Algorithms now verify the influence's qualifications by separating original content from acquired content purchased to boost traffic;

Research the influencer's portfolio to determine their level of thought.