Mind Tools from Emerald works is an award winning online toolkit which provides on-demand resources designed to improve performance at work.
CMC-Canada members get full access to all these resources in the CMC-Excellence Hub; use them to promote your own development and performance, and recommend them to clients as a potential solution to get the best performance out of their people (and get $2,000 for each successful referral!)
Online Resources that Improve Performance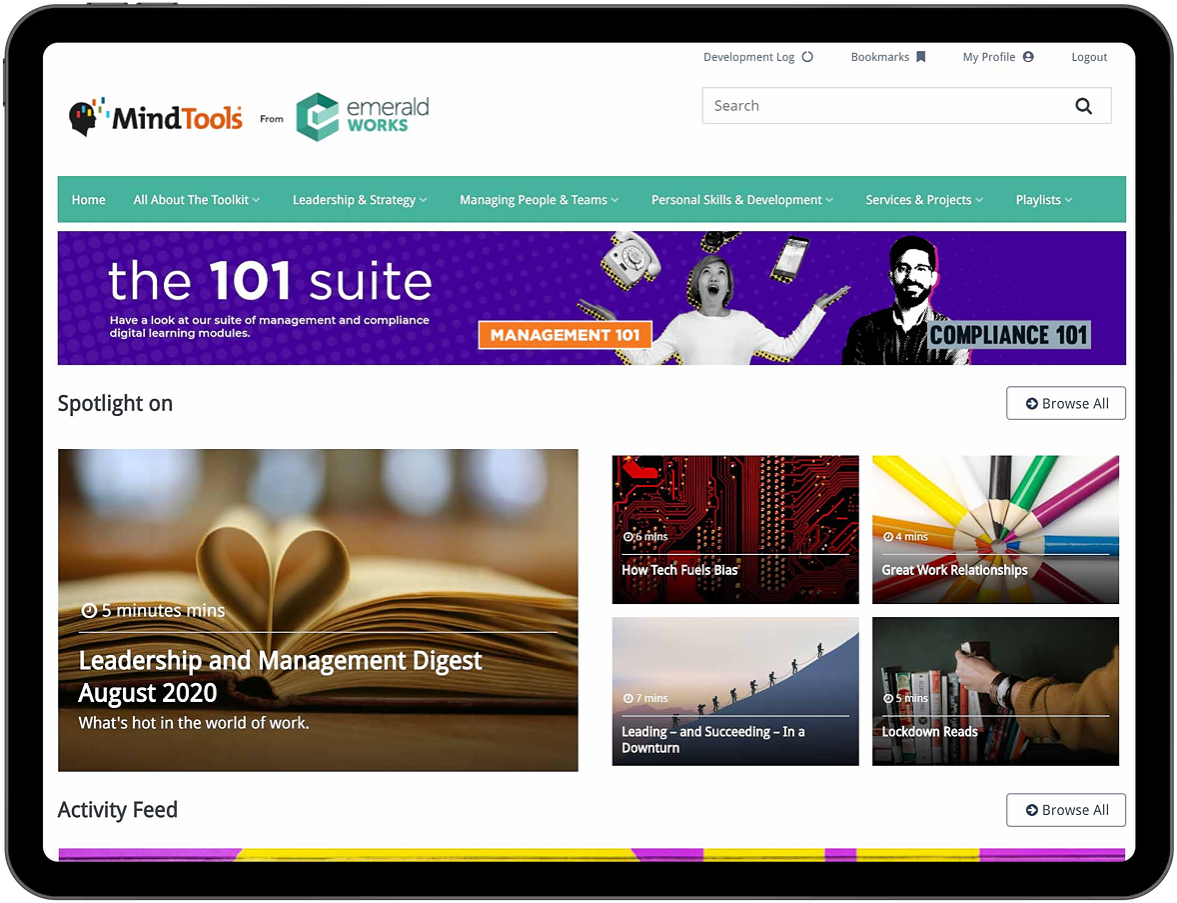 The way people learn and work is changing – traditional training isn't enough, and may not even be possible any more! Performance support, delivered digitally is becoming the norm. The award winning Mind Tools from Emerald Works solution is designed to improve performance by providing on-demand access to learning resources whenever and wherever it's needed.
Learning that's On-Demand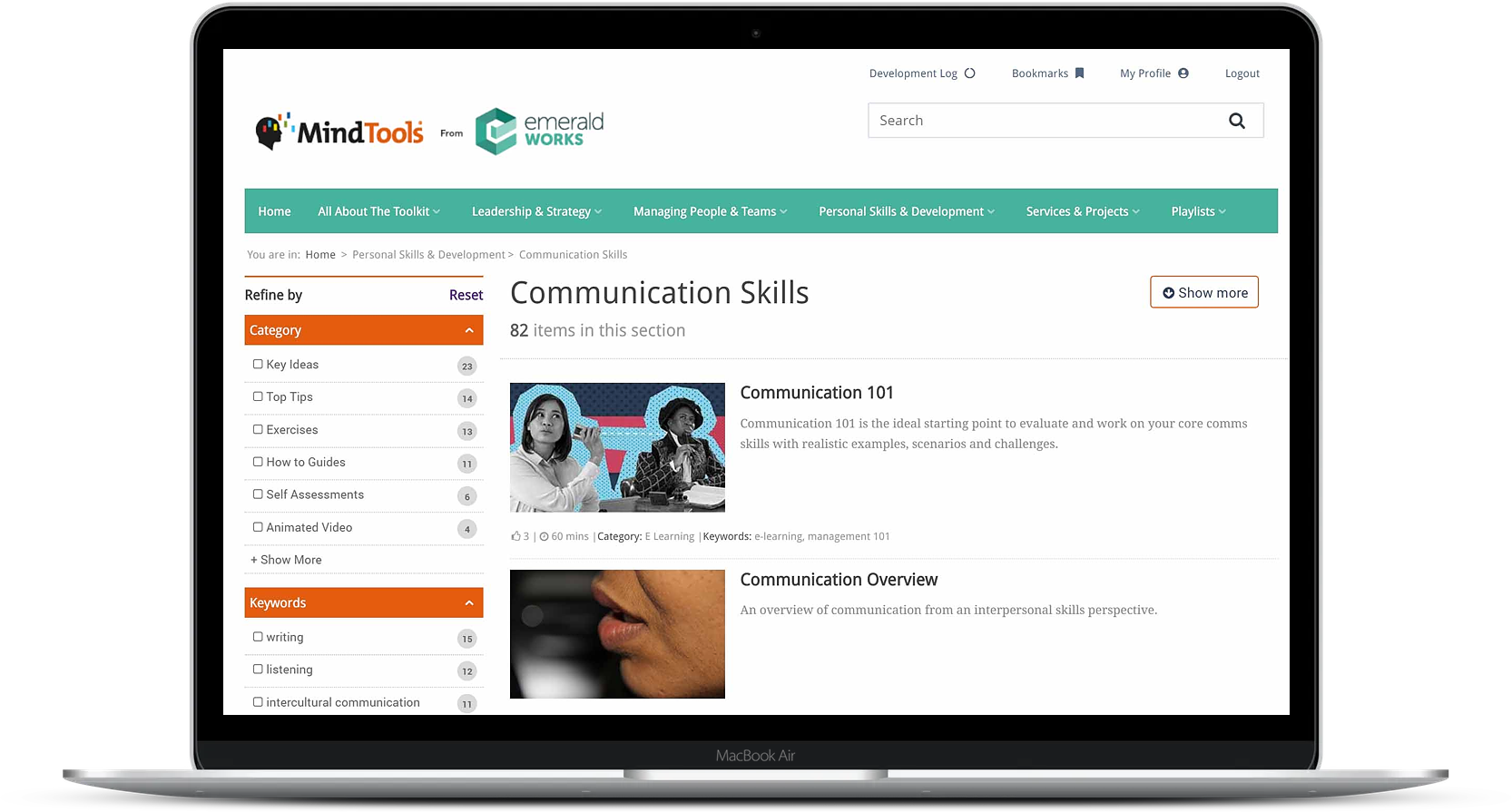 Learning isn't a one-off activity, it's continuous.
Whether your people want to check their approach, solve problems, brush up on key skills or find out more about a topic, the GoodPractice toolkit will support learning that's happening every day in your organization.
Content you can Trust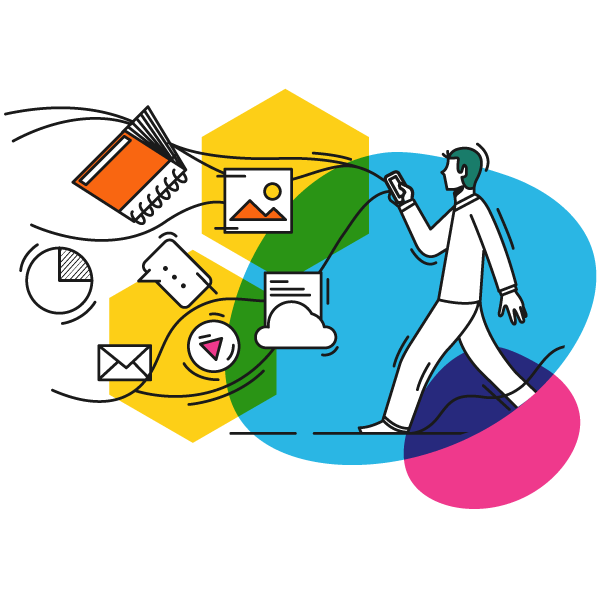 The content in every Mind Tools solution has been developed and curated the talented Emerald Works team of writers, editors and learning designers. They create tools and resources that are practical and highly engaging, covering topics like Change Management, Leadership, Communication Skills, and many more.